---
---
For more options
visit our SIGN UP page
---
---

---
FONDO ENTRY FORM | FONDO BIKE REG | CUE SHEET | MAP & COURSE PROFILE
---
---
The 2010 edition of the Adirondack 540 was quite the race. A spirited field started off strongly, but the cold and foggy night took its toll on riders. As soon as the sun set, the already cool temperatures dropped another 10° almost immediately, and the fog kept riders as wet as if it had actually rained.
Early leader Alberto Blanco was one of the first casualties, when he withdrew about midnight. He was soon joined by the entire Silver Sojourn field, and other 540 entrants Mark Scott, Richard Sykes, Ed Dodd and James Young.
Most of the riders that pressed on had to re-evaluate their objectives, and some just went into survival mode. However, those that were still riding on the second night, were rewarded with about as nice a night as we've seen in the race.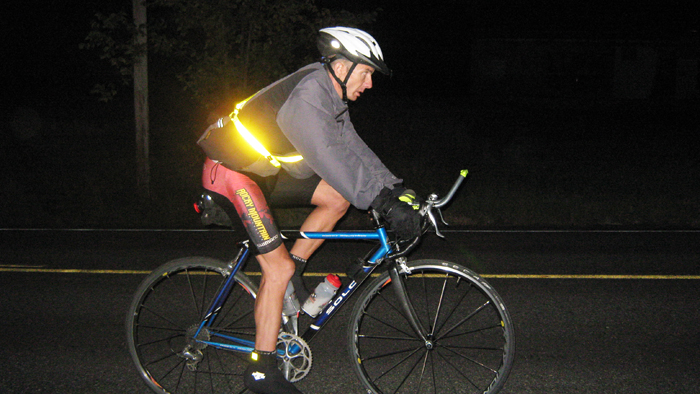 Bob Olden on his way to winning the ADIRONDACK 540.