---
---
For more options
visit our SIGN UP page.
To see our past updates,
CLICK HERE.
---
---
---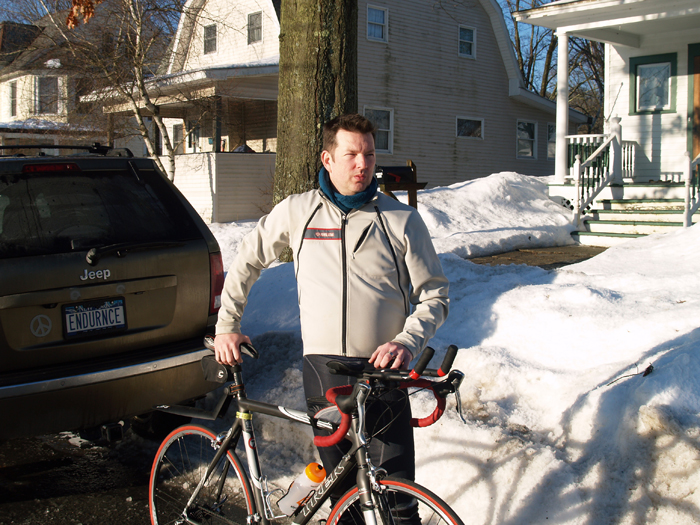 Kurt Higgins gets ready for the start of the SNOWBALL EXPRESS. The day was perfect for a winter century, despite the massive amounts of recent snow, and it was mild and sunny, with a high near 50°.