---

---
FONDO ENTRY FORM | FONDO BIKE REG | CUE SHEET | MAP & COURSE PROFILE
---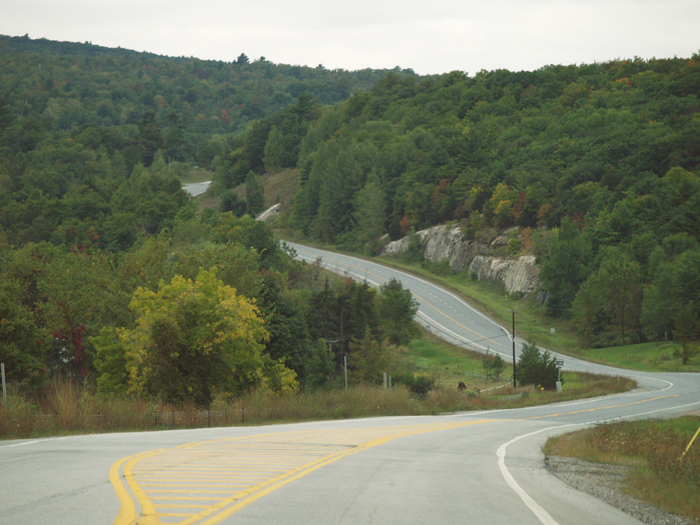 A little scenery from the course!
---
The ADIRONDACK 540 GRAN FONDO is a very laid-back ride, with an emphasis on fun. Riders will do one full loop of the legendary 136-mile ADIRONDACK 540 course, with a summer evening pizza/pasta party afterward. Our 2019 ride is complete and we will announce the 2020 date sometime in the fall. Below is general information about the ride.
This ride will start promptly at 7:00 AM from the Alpine Country Inn and Suites, located at 5647 Route 86 in Wilmington (518.946.2263/877.946.2263). If you need overnight accommodations, we recommend staying there. If you are not staying at the motel, please park your vehicle at the Wilmington Town Beach, located at the end of Bowman Lane, which is just south of the Alpine Country Inn and Suites.
Please give yourself adequate time to arrive, sign in and get ready to ride. Riders are expected to be on the start line at least 15 minutes before the start for last minute instructions.
Drafting is allowed, and group riding is encouraged, and aero/tri bars/bikes/wheels are permitted in the standard bike category.
Please note that this ride will be mostly unsupported on the road and riders should plan on being self sufficient. We'll have one aid station at the 75 mile mark, in the Mc Donald's/Wal-Mart/SUPER 8 MOTEL plaza in Ticonderoga. Services will be limited, but are available and are marked on the cue sheet. We'll have water, drinks, snacks and pocket food at the start and in Ticonderoga, but please be prepared for long stretches where services are unavailable.
Riders may bring their own support crew, but aid is only allowed via pedestrian hand-offs, and direct following of riders is not permitted.
This ride will be held rain or shine and entry fees are non refundable and non transferable.
To download a cue sheet, click here.
To download the rider checklist, click here.
To view the course map and elevation profile scroll down, or click here.
If you have any questions, feel free to contact us. Thanks and I hope you make it!
A little more scenery from the course!